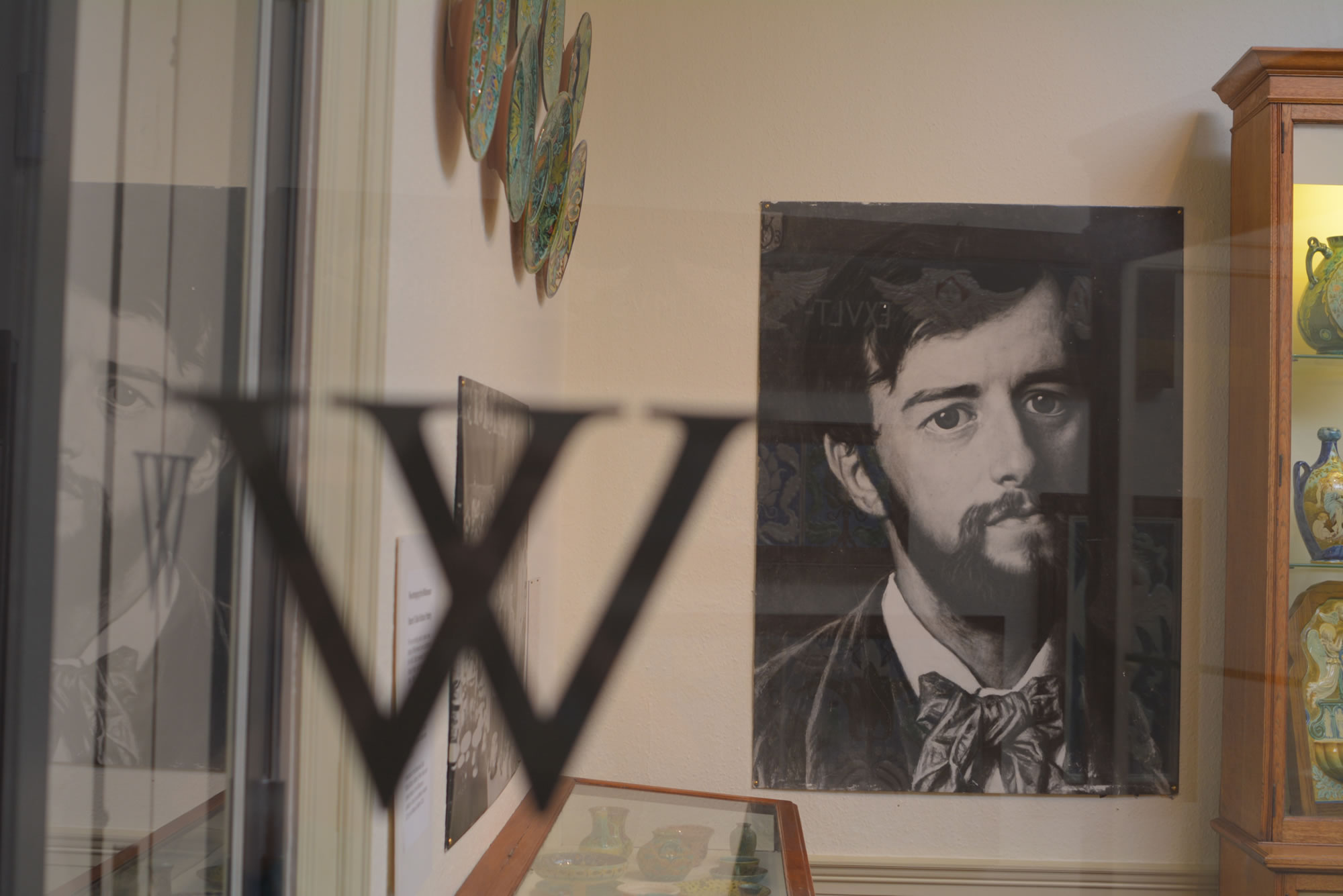 Williamson Art Gallery
The Wirral Society of Arts has had a strong association with the Williamson Art Gallery and Museum since its first exhibition in the gallery in 1949. The Williamson currently hosts an annual WSA exhibition that alternates each year between 'Members' and 'Open' status.
About the Exhibition
In September 2014, The Wirral Society of Arts 7th National Open Art Exhibition was held at the Williamson for a period of one month. This was made possible with the support and help of Colin Simpson and staff in hosting and hanging the two hundred and seventy seven artworks selected from about four hundred and twenty submitted.
These exhibitions come and go. They give great pleasure and probably raise lots of questions amongst both contributors and visitors. With the development of the website, it will be possible to provide a little more feedback to a wider circle of the membership than has been possible previously. One interesting point to reflect upon is that only about half the paid up membership of the WSA submitted work for consideration in 2014, 28 male and 26 female members. It is such a privilege to have work hung in this beautiful gallery that the question arises as to why more members do not submit. Perhaps the opportunity of the 2015 members' exhibition will prompt a greater response?
In the 2014 Open exhibition, non-WSA member entrants (74 people, about 220 works) were more numerous than members (54 people, about 200 works), in the ratio of approximately 3:2. Another difference in non-members' submissions was that female entrants outnumbered males in roughly the ratio, 3:2 (43 female, 31 male) compared with relatively equal gender balance in WSA members' entries.
All entrants were allowed to submit up to six works. Comparisons between members' and non-members' submissions are interesting. Members submitted, on average, just about three works per person and achieved a selection rate of nearly 54% overall. Being a WSA member did not ensure having work selected: about 10% did not get past the initial selection by having at least one work accepted. The selection panel was not aware, when looking at the works, whether the artist was or was not a WSA member. Each piece of work (or each piece within a group of works if an individual had submitted multiple entries) was appraised on its merits. Each selector was required to make a choice independent of the other panel members.
The rate of success of non-WSA entrants was much lower than that of members, with about 70% being accepted and 30% not. Of course, the WSA does not operate an 'open door' membership policy; some level of competence has to be demonstrated in order to be accepted for membership. In this sense, WSA members have a proven accomplishment that has been achieved by hard work and talent developed over time that seems to be confirmed and validated by the acceptance rate. New applications for membership are always welcome.
The Open exhibition was (and always is) 'open' only in the sense of there being no restriction on the WSA membership status of artists. But as ever, all work was viewed by a selection panel of three, all experienced WSA members, and unanimity or a majority in favour was required for work to be accepted.
Hanging and judging for prize-winning followed later.
Prize Winners
Six winners shared a prize pot of £2,000 ranging from £500, £250 to £25 for various awards including the Wirral Society of Arts Open Awards 2014, the Charles Oliver Award, and the Maureen Hinchliffe Award – £25 Susan Lee Brown (WSA) – Hare's Dream 2 chiaroscuro print.
Roy Chedgzoy (non-WSA member) won the top prize of £500 for his oil painting, Brother.
Members only Exhibition, September 2015
This year, 2015, brings another opportunity in the form of a members only WSA Exhibition later in the year. Watch this space for details of entry forms and handing in.